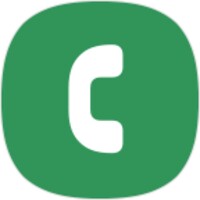 The official Samsung app for making calls
Download
28.71MB
free
Samsung Call is a default dailer app on Samsung devices for making phone calls. If you've got a device with this company, this app lets you make and receive calls from any phone number on the planet.
More information
Package Name
com.samsung.android.incallui
SHA256
95cb5e00882044278dc4907bf9e324ab73265ef1df1705c9327bd7125ee2c680
Architecture
armeabi-v7a, arm64-v8a
Why is this app published on Uptodown?